Hyundai Heavy Industries Co. (HHI) received two deals valued at a combined $1.3 billion (1.52 trillion won) at once at the end of the year.
Out of $1.3 billion (1.52 trillion won), it clinched a $700 million (821.1 billion won) order from Iran that marks the Middle Eastern country's first ship order since international sanctions were lifted early this year, businesskorea.co.kr reported on Monday.
The world's largest shipyard announced on Sunday that it inked a deal with Iran's state-owned Islamic Republic of Iran Shipping Lines (IRISL) at the HHI headquarters in Gye-dong, Seoul, on Friday to build four 14,500 twenty-foot equivalent (TEU) containerships and six 49,000 deadweight ton (DWT) tankers for petrochemical products.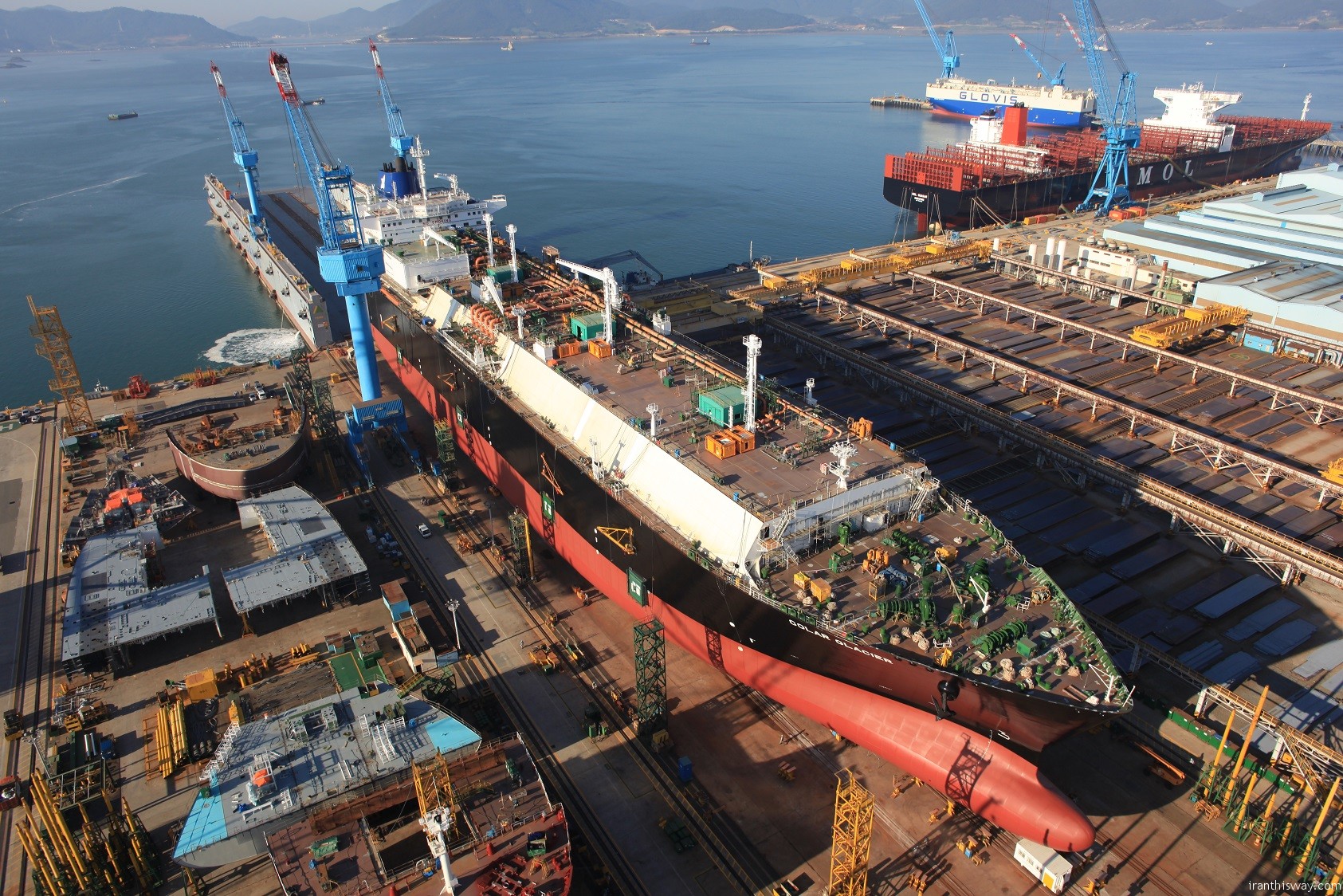 The container vessels are to be constructed by HHI, while its affiliate Hyundai Mipo Dockyard Co. will build the petrochemical product carriers.
The ships will be delivered one by one starting the second quarter of 2018. An official from HHI said, "The deal is meaningful as HHI has won its first shipbuilding order and marked its foothold for future business in Iran."
As economic sanctions were lifted on Iran early this year, the Iranian market is expected to increase orders for vessels to carry abundant resources, such as crude oil and gas, overseas. This is why shipbuilding businesses around the world have an eye on winning shipbuilding contracts in Iran.
With the latest contract, Hyundai Group's shipbuilding sector, including HHI, Hyundai Mipo Dockyard and Hyundai Samho Heavy Industries, excluding offshore plant, have received a combined order valued at $3.7 billion (4.34 trillion won).
HHI originally set the order target in the shipbuilding sector this year at $15.5 billion (18.18 trillion won) but lowered the figure to $5.6 billion (6.57 trillion won) last month considering its cumulative orders and showings so far.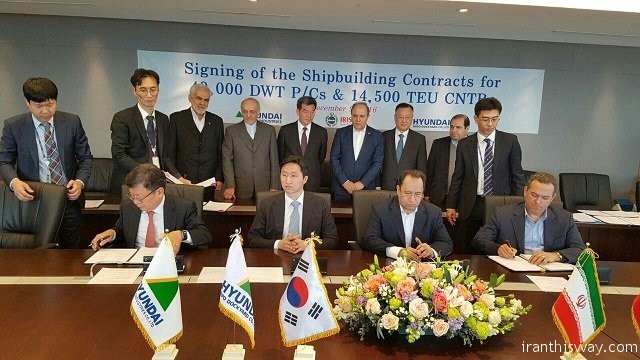 Contract supported
The administration of Iran's President Hassan Rouhani has come out in support of a landmark agreement with South Korea's Hyundai Heavy Industries for the construction of 10 mega-size containers and tankers following criticisms at home that the agreement should have been awarded to local builders.
First Vice President Es'haq Jahangiri said on Monday that the contract with Hyundai Heavy was the renewal of an earlier contract that had originally been signed in 2008.
Jahangiri said Iran had paid the South Korean company up to 25 percent of the value of the contract but further payments had been suspended due to the sanctions imposed on Iran.
"Further payments were not made due to the sanctions and they [Hyundai Heavy] filed a complaint against Iran," he said at a meeting of directors of Khatam-ul-Anbia Construction Headquarters (KACH) — the construction arm of the Islamic Revolution Guards Corps (IRGC).
"After the removal of the sanctions, some negotiations were carried out [with Hyundai Heavy] and they agreed to implement the agreement and reduce the original fee by 25 percent."