NIOC and Malaysia's PETRONAS (Petroliam Nasional Berhad) will ink an MoU this week on development of Cheshmeh Khosh and South Azadegan oilfields.
Following the inking of Memoranda of Understanding (MoUs) for conducting developmental studies in Azadegan oil field with France's Total, Britain's Royal Dutch Shell and Inpex Corporation of Japan, a cooperation agreement will be also inked in the current week between the largest Malaysian oil firm PETRONAS and the National Iranian Oil Company (NIOC) to carry out similar studies in Iran's joint oil field with Iraq.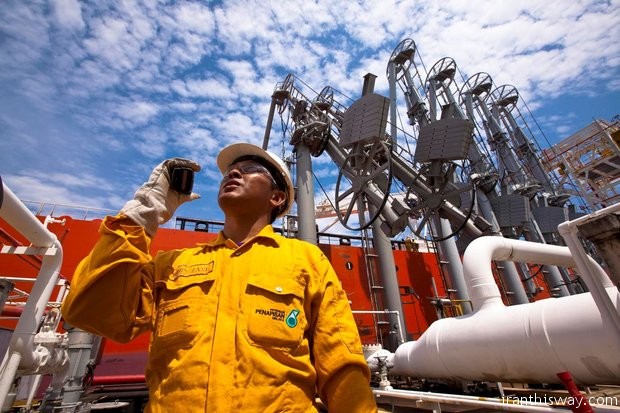 Moreover, NIOC will also sign into another deal with the Malaysian side in order to perform studies for boosting recovery factor in Cheshmeh Khosh field.
In recent months, NIOC has sealed several MoUs with Austria's OMV and Gazprom of Russia aiming to increase recovery factor of Cheshmeh Khosh in the west of Iran.
The accord between NIOC and PETRONAS is scheduled to be signed on Wednesday in Tehran between officials of the two oil companies.
On the sidelines of his meeting with Minister of Foreign Trade and Industry of Malaysia Dato' Seri Mustafa Muhammad, Iranian Oil Minister Bijan Zanganeh said Iran welcomes arrival of Malaysian firms, Petronas in particular, since they hold a long history of relations with the country's oil industry.
Prior to sanction years, the bulk of cooperation between National Iranian Oil Company (NIOC) and Malaysia pertained to sales and exports of crude oil as Iran was deploying a daily average of 50 to 60 thousand barrels of crude oil to Malaysia's PETRONAS under spot contracts, he continued.
One of NIOC's most significant deals with Petronas was over the developmental project of South Pars Phase 11 which was supposed to be accomplished in collaboration with France's Total and Repsol S.A. of Spain though the agreement was violated as a result of international sanctions against Iran.
Despite having had only a few years of activity in the oil and gas industry, PETRONAS remains among rare oil and gas companies who enjoy functionality and operational teams in both upstream and downstream oil sectors.
The Malaysian oil and gas company is currently active in numerous fields including oil and gas refining, construction of pipelines, LNG transfer, gasoline stations management, manufacturing and marketing of petrochemicals and chemicals, exploration, exploitation, drilling, production and storage of crude oil, petroleum products and natural gas.