Japan's Inpex Corp. has initiated intense negotiations with National Iranian Oil Company (NIOC) to develop Azadegan oilfield in southwestern Iran and is a strong candidate for the contract, said a high-ranking Iranian official.
Managing Director of Iran's Petroleum Engineering and Development Company Noureddin Shahnazizadeh said that Inpex signed a memorandum of understanding on the project last June and with the passage of six-month study period, a final proposal is expected soon, said, Kyodo News reported.
Inpex — which previously held a 75-percent stake in the project but pulled out in 2010 amid US sanctions on Iran — was the first foreign company to sign a memorandum last year on the oilfield which is one of the largest in the world.

However, it has four major rivals — Total SA, Royal Dutch Shell PLC, Petroliam Nasional Bhd (Petronas) and China National Petroleum Corp. — which have also started assessments and begun to send proposals.
"Inpex is one of the good names in the oil industry and as it has experience and data regarding Azadegan, it is one step ahead of its rivals and has a chance to win the Azadegan tender," Shahnazizadeh said.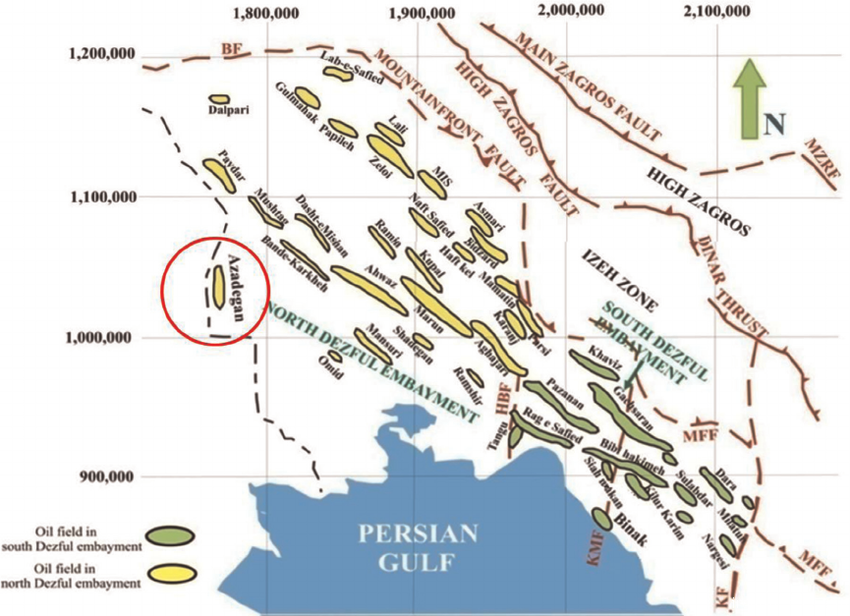 Japanese companies have earlier encountered major obstacles in doing business in the Iranian oil and petrochemical industries.
A multibillion-yen petrochemical project by Iran-Japan Petrochemical Company came to an end in 1991 without getting off the ground due to the prolonged Iran-Iraq war.
"There is no remaining conflict between Iran and Japan from the past over Azadegan," Shahnazizadeh asserted, noting, "We understood Inpex's situation when they were forced to leave the project, and now they are welcome again."
According to Shahnazizadeh, Total has already handed over a final proposal for the project, while Inpex and CNPC will submit their presentations soon.
The deal is expected to be completed around the first quarter of 2017, and the contractor will be chosen by summer.
Technical, financial and recovery factors will determine the winning bid, Shahnazizadeh said.
West Karoun oil region, which includes the Azadegan and Yadavaran oilfields, which has a 67-billion-barrel deposit of crude oil, has a contract value of some $25 billion.
About $9 billion has already been invested in West Karoun, but Shahnazizadeh stopped short of specifying how much the Azadegan contract alone is worth.
International companies started negotiations to return to the Iranian market after Iran inked a landmark deal with world powers in 2015 to modify its nuclear activities in return for an end to economic sanctions.
Only companies that Iranian authorities determine as contributing to the transfer of modern technology to Iran are recognized as 'qualified'.
"Iran expects Japan to transfer and apply the use of modern technology in exploration, drilling and recovering to increase the rate of recovery, which is the most important criteria for Iran," Shahnazizadeh said.
During heavy sanctions from 2010 to 2015, Iran's oil production fell to nearly one million barrels per day. Japan nevertheless remained the third-largest importer of Iranian crude oil, after South Korea and China.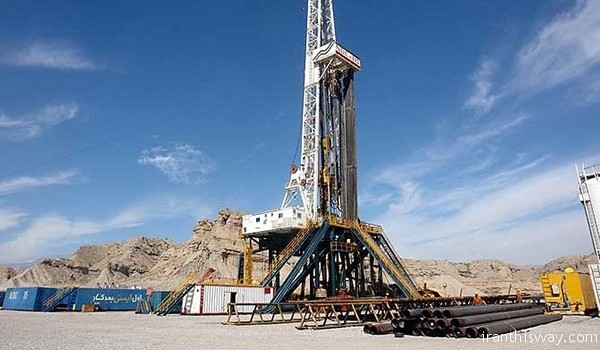 Japan was also the only country that accepted insurance risks through the period and transferred oil from Iran on its own vessels — a move that Shahnazizadeh described as 'unforgettable loyalty'.
The Japanese government signed an investment pact in February to help Japanese companies do business there amid intensifying foreign competition.
Then in February, the government-backed Japan Bank for International Cooperation and Nippon Export and Investment Insurance gave Iran a credit of up to $10 billion.
Iranian officials said they hope political issues, especially recent changes in the United States, will not negatively impact cooperation between Iran and Japan, as was the case in 2010.
"I believe we will have a very close and friendly relations with Japan in the oil sector in the future, as long as a third party doesn't impact our relations negatively again," Shahnazizadeh said.
Apart from Inpex, which is the only Japanese company that has signed a memorandum of understanding in Iran's oil upstream, five other Japanese companies are recognized as qualified to participate in downstream projects like petrochemical and refinery.
After the lifting of sanctions, Iran's oil production increased and reached 3.5 mbd within nine months, returning to the same level as in 2011.
Oil industry officials aim to keep increasing output in coordination with multinational companies.