Iran's rich sour gas production in the supergiant South Pars Gas Field in the southern Iranian province of Bushehr will increase 56 million cubic meters per day in the year to March 2019, said the managing director of Pars Oil and Gas Company (POGC).
Mohammad Meshkinfam noted that Iran extracted an average of 550 million cubic meters of natural gas from the field, which is shared with Qatar, during this winter, adding by late March, gas recovery from Platform A of Phase 14 of the gas field will reach 14.2 million cubic meters per day, Shana reported.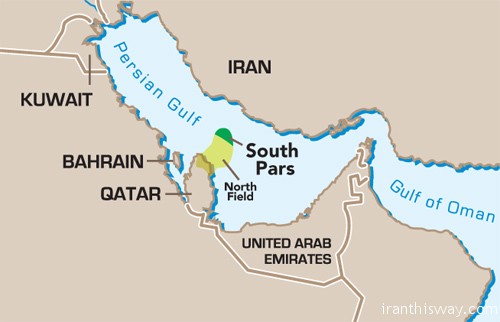 Speaking during a visit to onshore refinery facilities of the South Pars gas field in the Persian Gulf, the POGC chief said that Platform C of the same phase will begin operation within three months following the inauguration of the first platform.
Platforms of phases 13, 22, 23 and 24 of the giant gas field, each with a gas extraction capacity of 14.2 million cubic meters, will go on stream in the year to mid-March 2019.